Brandon R. Monse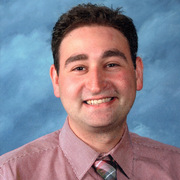 Brandon Monse, Chair of the Department of Fine Arts at Western High School (Davie, Fla.) has served as the choral director there since 2006. Under his direction, Western's choruses have received Superior ratings at district and state level music performance assessments sanctioned by the Florida Vocal Association. Now in his thirteenth year, he is the longest-tenured choral director in Western High School's thirty-six year history. He holds the Bachelor of Music Education and Master of Music Education degrees from The Florida State University College of Music.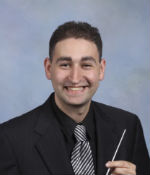 Mr. Monse has performed in choral ensembles for over twenty years, under several acclaimed conductors including Dr. Kevin Fenton, Dr. André Thomas, Bobby McFerrin, and Krzysztof Penderecki. He has performed at Carnegie Hall under the direction of Rodney Eichenberger. He completed vocal studies with distinguished vocalists including the late Janice Harsanyi, Roy Delp, and David Wingate, as well as Yvonne Ciannella, baritone Kyle Ferrill, and tenor Thomas Glenn; and conducting studies with Dr. Kevin Fenton and Dr. Judy Bowers.
Mr. Monse has performed as a baritone soloist for several institutions including St. Paul's Episcopal Church (Delray Beach, FL), Church of the Palms (Delray Beach, FL) and Saint Paul's United Methodist Church (Tallahassee, FL). He is an inaugural member (2008) of the Festival Singers of Florida, a small chamber group of professional musicians based out of Orlando and led by conductor Dr. Kevin Fenton.
Mr. Monse is the statewide Technology Committee Chair for Florida Vocal Association, and previously served as chair of FVA District 15 (2015–2017). He holds memberships in the American Choral Directors Association (ACDA), The National Association for Music Education (NAfME), Florida Music Education Association (FMEA), Florida Vocal Association (FVA), the Technology Institute for Music Educators (TI:ME), and the Broward County Vocal Teachers Association (BCVTA). He